Ways To Install Artificial Turf For A Dog Run In Bonita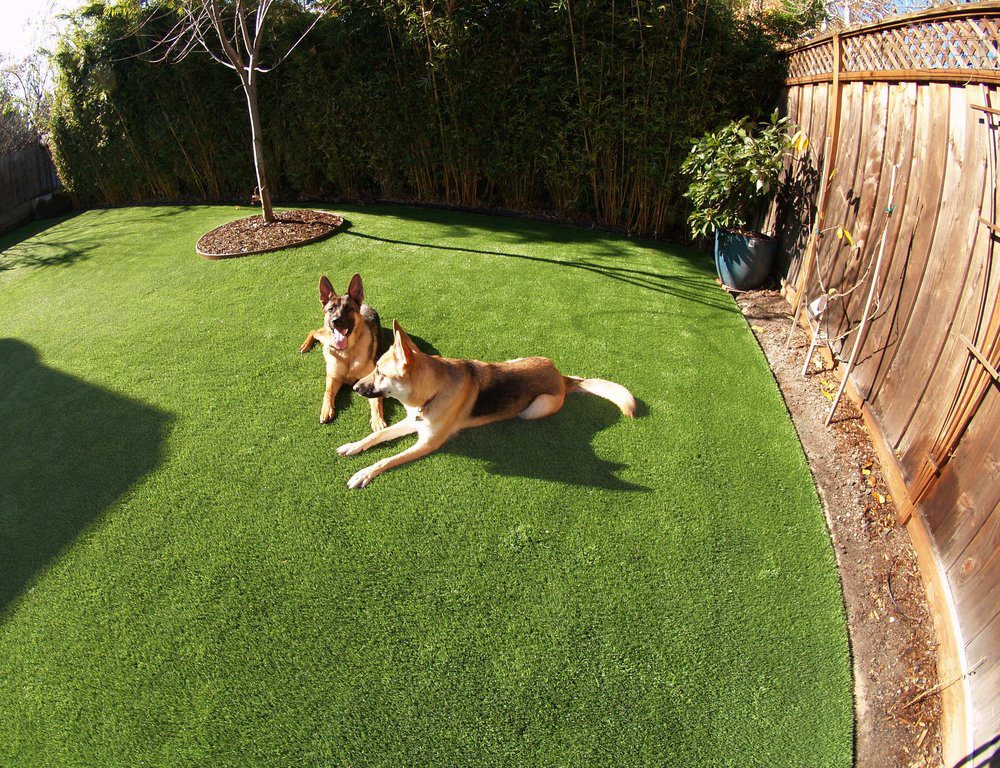 For pet owners, creating a safe and comfortable space for their furry friends is paramount. One such amenity that has gained popularity over the years is the dog run. To ensure the space remains both visually appealing and free from the muddy messes dogs can create, many are turning to artificial turf as a solution. Here are five effective ways to install artificial turf for a dog run:
Before laying the turf, you'll need to prepare the base. Begin by clearing the area of any debris, weeds, or existing grass. Dig out the soil to a depth of 3 to 4 inches. Then, apply a layer of crushed rock or decomposed granite to facilitate drainage. Make sure to compact this layer using a mechanical compactor for optimal firmness and leveling.
Not all artificial turfs are made equal, especially when pets are involved. Choose a turf that's specifically designed for pets, ensuring it's durable and non-toxic. Turfs with good drainage capabilities are ideal to prevent urine from accumulating, reducing odors.
Once you've rolled out the turf, you'll notice seams where two pieces meet. These seams need to be secured. Place the two edges together and use strong adhesive glue or seam tape to bond them. This prevents the turf from moving apart with time. Moreover, secure the perimeter of the turf with landscaping nails or U-pins to ensure it stays in place.
To provide the artificial turf with a natural feel and to ensure its longevity, use an infill material. While sand is a common infill, when considering dogs, it's better to opt for antimicrobial infill. This kind of infill reduces the growth of bacteria and odors from pet waste. Make sure to evenly spread the infill using a drop spreader and then brush the turf to help the infill settle.
While artificial turf is relatively low maintenance, a dog run will require some care. Use a hose to regularly wash down the area, especially if your pet does its business there. Moreover, regular brushing will keep the fibers upright and looking natural. For solid waste, just treat it as you would with natural grass – scoop it up and dispose of it.
FAQs
Is Artificial Turf Safe For Dogs?
Yes, as long as you choose a turf designed specifically for pets. These are made from non-toxic materials, ensuring your dog isn't exposed to any harmful chemicals.
How Often Should I Clean The Artificial Turf In My Dog Run?
It's best to hose down the area at least once a week. However, if your dog frequently uses the run as its bathroom, you might need to clean it more often to prevent odors and bacterial buildup.
Does Artificial Turf Get Too Hot For Dogs During Summers?
Like any other surface, artificial turf can get hot under the blazing sun. It's always good to check the temperature with your hand before letting your dog out. If it's too hot for your hand, it's too hot for your dog's paws. You can hose down the turf to cool it off or provide shaded areas for your dog.
Conclusion
Installing artificial turf for a dog run can be a game-changer for many pet owners, offering a clean, aesthetically pleasing, and comfortable space for their pets. By following the outlined steps and considering the nuances of a dog-friendly environment, you can create a sustainable, long-lasting haven for your furry friend. Always prioritize safety and comfort, and you'll have a dog run that is both functional and beautiful. For more information, contact Artificial Grass Bonita at (619) 404-2345.